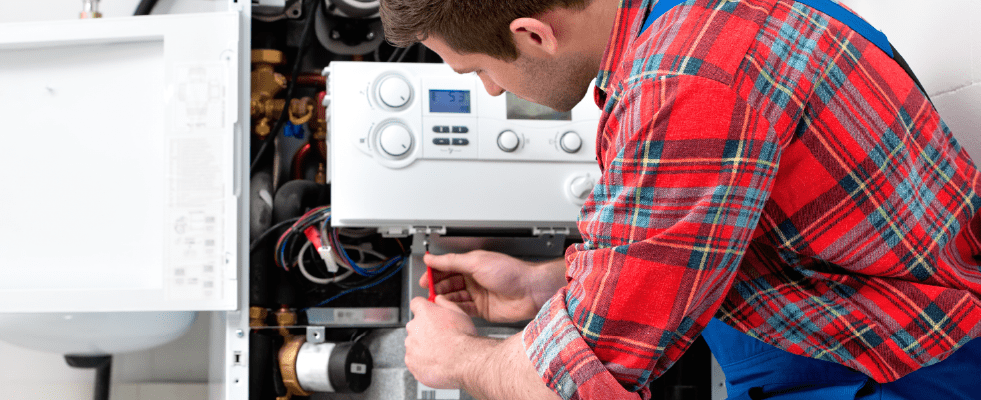 Most of us are using central heating system to provide heat for our homes. Gas boilers are the most efficient way of doing it and as it is one of the most frequently used piece of equipment in a household it needs regular service. On average you should get your gas boiler serviced annually.
Annual Gas Boiler Service
Getting your gas boiler serviced every year will make sure it is running at it's fullest current efficiency. It means that you will prolong the life of a gas boiler and keep the cost of your bills down. A properly serviced gas boiler will ensure that it is working to the standards of its manufacturer.
When a gas boiler isn't serviced annually it may result in the build up of debris which will later cause wear and tear on the parts. A gas boiler has many parts to it and there is a variety of operational systems and compounds that should be checked by a service engineer. Amongst those systems and compounds your gas boiler will be checked for gas leaks, boiler start up performance, operating pressure, noises that may signal compound issues and many more.
Even if your gas boiler appears to be working properly on the outside it is essential to have a service engineer look at it in closer detail to complete a functional and safety check.
Need a quote for Gas Boiler Service?
GET A QUOTE TODAY Scheduled your Gas Boiler annual service with our certified engineers
Cost of Annual Gas Boiler Service
On average a gas boiler service will cost €80 - €100 and lasts approximately 1 hour. Our service engineers are registered gas installers of Ireland (RGIs). If your boiler is new and you're due for your first service, it is worthwhile to note that our service engineers will leave behind a certificate of gas boiler service. Your boiler is under warranty which will only be valid if your boiler is being annually serviced.
Due to the nature of registered gas installer's job, which involves checking gas levels and the safety of using a gas boiler in your home they have the right to write off an old gas boiler that isn't functioning properly. This is due to the fact that carbon monoxide, that can be produced by a malfunctioning gas boiler, a poisonous gas that is undetectable and can pose danger to human life.
Servicing your gas boiler may push you to more renovations around your house. Getting a bigger boiler for a growing family must mean only one thing, you will most likely need to fit out your kids rooms. If you have ever thought about bunk beds have a look at our range online bunkbed.ie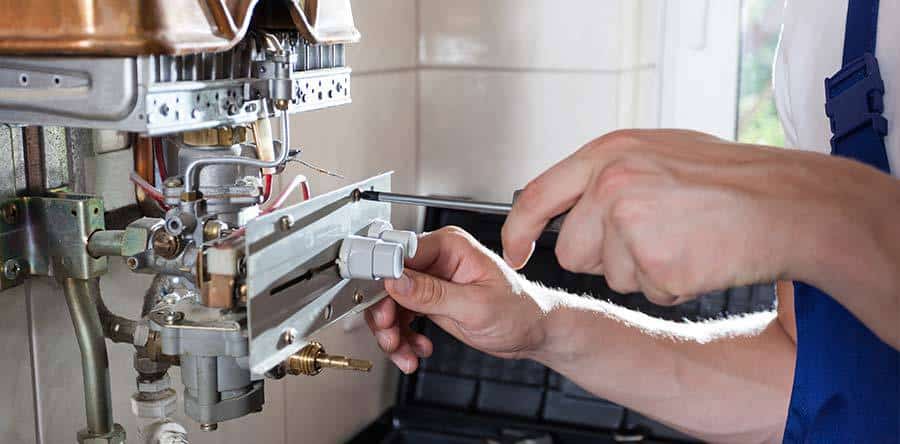 Gas Boiler Clicking Noise
Whether it's your gas boiler or your heating system that makes a clicking noise it could be a source of a worn bearing in the motor of a gas boiler and if left unattended, the motor will burn itself out. If there is no pattern to the clicking you may be having issues with a gas valve.
When it comes to the heating system, the clicking noise that you're hearing in your pipes, can be due to their expanding and contracting caused by pressure. There can be other issues caused by a clicking noise. If it's an older model of a boiler the best solution could be a replacement.
You should always watch for signs like water leakages, pilot lights and most importantly your bills. An increase in your bills can be a direct indicator to the fact that your boiler needs attention of a service engineer. You should always trust an experienced and trusted registered gas installer to fix any gas boiler noises.
Gas Boiler Service Dublin
We are a Dublin based team and service Leinster areas. Our RGII registered engineers are experienced performing a full check on your gas boiler. Our engineers will always agree with you on all additional work that needs to be carried out prior to its performance.
It is possible that our engineers can be busier at certain times of the year. To make sure your boiler is serviced in good time it is advisable to book your appointment 2 weeks prior its due date.
In the middle of servicing your gas boiler you may have a few thoughts on renovating your home. If updating your home is something you were thinking for a while, have a look at our bunk beds for kids here bunkbed.ie